The Official Football Merchandise Store

Chelsea refused to sign Spurs star James Maddison because he's over 25
Mauricio Pochettino and Chelsea being resolute in their transfer plans meant that Tottenham could secure the services of James Maddison. The Blues' determination in their transfer policy, categorically refusing to sign any player beyond the age of 25 paved the way for us. This declaration, albeit a stringent one, had intriguing implications for us.
That is as per The Telegraph. Following Leicester City's unfortunate relegation from the top flight, Maddison found himself at the crossroads of his career, primed for a fresh start.
The former Norwich man's prowess on the field was undeniable, having contributed ten goals and nine assists for the Foxes in 30 appearances in the previous Premier League season. Such a record would typically entice the elite clubs, and Chelsea, with their ambitious aspirations, could have been a potential destination. However, the Blues' resolute stance on age limitations meant that Maddison did not feature in their transfer pursuits.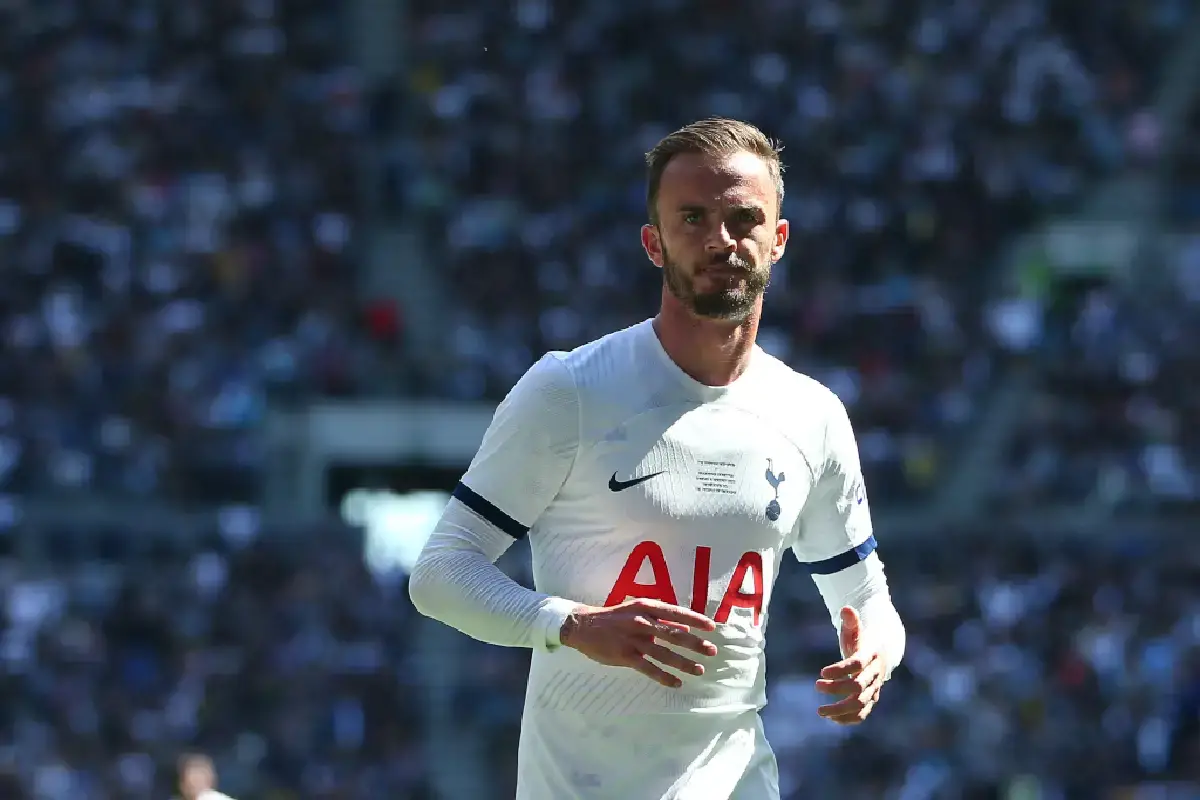 Ange Postecoglou's side seized the opportunity to secure Maddison's services. The 26-year-old made the move to North London, and from the outset, it seemed like a dream union. Maddison's impact was immediate and significant, as he promptly delivered two goals and two assists in Tottenham's opening four Premier League fixtures.
Thank You Chelsea
For Tottenham supporters, this is more than just a transfer coup; it is a statement of intent. Maddison's creative flair and technical wizardry has injected new life into the Lilywhites' midfield, offering a tantalizing glimpse of what could transpire in the season ahead. His ability to unlock defences and contribute to goal-scoring opportunities brings renewed hope to the Spurs faithful.
Two goals and two assists from five games so far is surely not bad. While Chelsea adhered to their principles, Tottenham seized the opportunity to bolster their squad with a player of immense quality and potential. This serves as a reminder that in the relentless pursuit of youth, talent can sometimes be overlooked.
So, as we watch James Maddison dazzle in a Tottenham Hotspur jersey, let us not forget to extend our appreciation to Chelsea for their policy, which allowed this transfer to materialize.
More Tottenham Hotspur News
Tottenham have absolutely no complaints; instead, we find ourselves in a position to reap the rewards of a talented midfielder's presence.
The Official Football Merchandise Store Liverpool Chelsea Manchester City Arsenal Tottenham Hotspur Manchester United Leicester City Newcastle United West Ham United Barcelona Real Madrid

Source link