Having secured a vital three points at the weekend in the Premier League, Tottenham Hotspur looks to get back to winning ways in the Champions League against Eintracht Frankfurt. What formation and 11 players will Spurs start?
Conte, Tottenham should opt for continuity
Antonio Conte has a few big choices for the Wednesday home tussle with Frankfurt, not the least of which is Spur's formation.  Tottenham would continue in a 3-4-3 formation in the perfect Conte world, offering the most attacking variety for a defense-first team. However, injuries to Dejan Kulusevski and Lucas Moura have left Spurs short of attacking options.
With only three first-team forwards available and having had success against Brighton, we think Conte will opt for continuity and again use a 3-5-2 formation. Of course, having the same formation for consecutive matches does not necessarily mean the same personnel, although many will be the same.
Tottenham projected Forwards
We anticipate that there are no surprises or messages being sent with the starting strikers. Expect to see Heung-min Son and Harry Kane lead the line for Spurs.
Although Richarlison has seen ample time in the Champions League, starting all three attackers would leave Tottenham woefully short of game-changing attackers coming off the bench in a must-win game. Bryan Gil showed some enterprise and competitiveness in his brief appearance last week but should not yet be counted on to be a difference-maker in the Champions League.
Spurs Five-man Midfield
Expect some changes in the midfield for Tottenham but mostly on the outside, as we expect both wing-backs to be different.
After not starting against Brighton, it seems likely that Ivan Perisic would get the nod over Ryan Sessegnon on the left. While on the right side, Emerson Royal is likely to be recalled for the Champions League while he serves his suspension in England. Matt Doherty put in a shift against Brighton but is still recovering from a major injury and needs to be fully fit for Everton.
Although we expect both wing-backs to be different, the three players across the center of the midfield will likely not be. Expect to see Rodrigo Bentancur, Yves Bissouma, and Pierre Hojbjerg again in action against Frankfurt.
Tottenham can afford to play three central midfielders because Oliver Skipp is again healthy, giving some legitimate depth in the middle of the park.
Change in the Tottenham defense
Just as we anticipate that Matt Doherty will not start back-to-back this quickly on return from injury, we expect the same to be true for Ben Davies, making Clement Lenglet again the starting left-back. Davies performed well enough against Brighton, but with the overall load, it seems to make sense that Davies gets more time to recover for the next League match.
Whether or not Davies plays is the only question with the defense, as Eric Dier, Cristian Romero, and Hugo Lloris are nailed-on starters. It is possible that Conte will opt for Davinson Sanchez at right back, but we think the Italian will favor his best players, one of which is Romero, so we are sticking with the Argentine.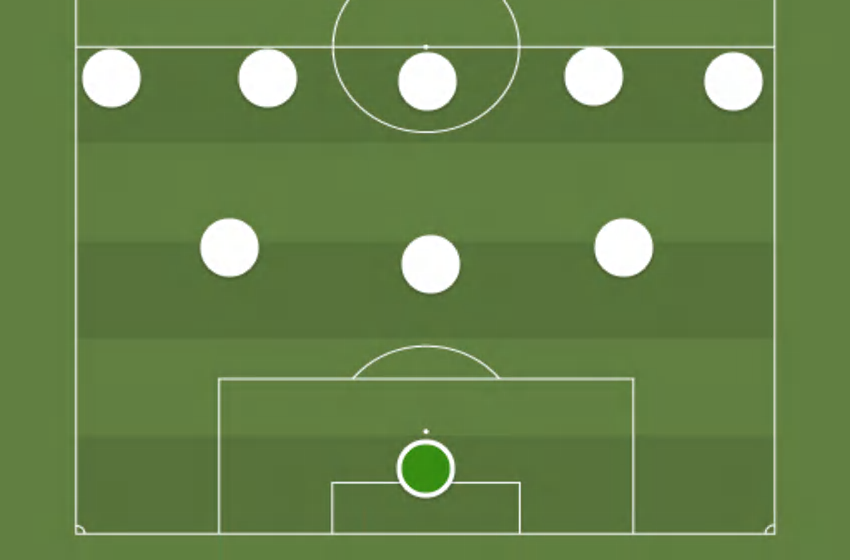 That is the 11 we think Conte  will play, who do you think Spurs will start and in what formation?