Transfer News: Burnley enter race to sign Tottenham Hotspur loanee Cameron Carter-Vickers
According to Daily Record, Burnley have entered the race to sign Tottenham Hotspur loanee Cameron Carter-Vickers ahead of the summer transfer window. He has been excellent on loan at Celtic this season, which has attracted attention from several Premier League sides.
Carter-Vickers is currently on a season-long loan deal with the Celts. However, they do have the option to secure his services permanently as a £6million buy option is included in the agreement. However, the amount could rise to £10million in transfer fees if certain add-ons are met in the future.
The Scottish side are engaged in talks with Tottenham over a potential move, and the former has edged closer to facilitating a transfer. But that has not stopped the Clarets from registering their interest in the US international. They are monitoring the situation at this moment to make their case at an opportune moment.
Summer windfall for Spurs?
Sean Dyche's side's entry would be a great piece of news, considering their interest could potentially cause Ange Postecoglou's team to trigger the clause. After all, the 24-year-old has been sensational for them throughout this term. That has been the case recently, as his goal against Rangers in their 2-1 win saw them move closer to winning the title.
As such, there is hardly any reason why the Scottish Premiership club would decide against activating the optional clause. That means we could be in line to receive a decent sum which the North Londoners could use towards their business in the summer transfer window.
With Wolverhampton Wanderers and Leicester City also pursuing the North American, a permanent transfer is certainly a possibility, with Celtics moving closer to a move as well. We could see such an outcome unravel after this campaign, considering how the player's camp also thinks that a stay at Glasgow would be for the best.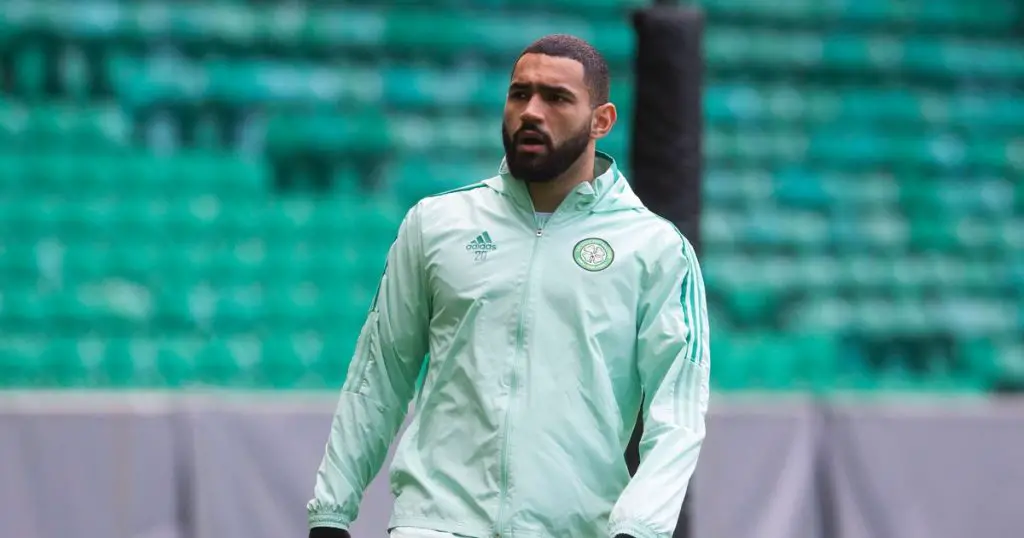 It seems that the Spurs loanee has found a place where he can freely express himself compared to his disappointing loan spells in the past. Hence, a permanent transfer may be in the best interest of all parties at this moment. Even if a move does not take place, the interests of the three English clubs act as a safety net for us.
Let's keep an eye out on this situation and see whether a transfer will be finalised in the coming months or not. We do hope that is the case, as the cash injection would raise our budget for this summer, which can then be used to back Antonio Conte with quality signings.
More Tottenham Hotspur News
After all, it is claimed that the player's camp believes that the Hoops are the ideal team for the 24-year-old defender right now- given that Champions League football is all but guaranteed there. As compared to them, Sean Dyche's team is currently set to be relegated, sitting 19th in the table with 21 points from 28 games.