Tottenham Hotspur told one key area where they "couldn't get near" Manchester United in 2-0 loss
When the Tottenham Hotspur line-up was released for the match against Manchester United earlier tonight, there were high expectations that Spurs would have added steel in the middle of the park.
Yves Bissouma partnered Rodrigo Bentancur and Pierre-Emile Hojbjerg in the centre of the midfield, as he did in the 1-0 win against Brighton & Hove Albion earlier this month. However, the midfield was an area where we couldn't catch a break.
From bad passes to letting the Red Devils walk past our second line of defence, we were just awful in that area – and it was visible. Former Tottenham and Real Madrid defender Jonathan Woodgate thinks this is the area where United really dominated us.
He wrote on BBC:
"Tottenham were good for the first 10 minutes but then Man United really starting dominating with Fred, Casemiro and Fernandes in the centre of the pitch. They out fought the Tottenham midfield three."
He added:
"Spurs just couldn't get near United in the centre of the pitch. They just couldn't get a foothold in the game at any point. Man United were on top of them and they gave the ball away so many times."
Bissouma was visibly uncomfortable on the ball and had too many heavy touches at the wrong times. Hojbjerg was surprisingly below-par while Bentancur even caught an earful on the pitch from manager Antonio Conte a few minutes before half-time, before letting the Italian boss know his thoughts as well.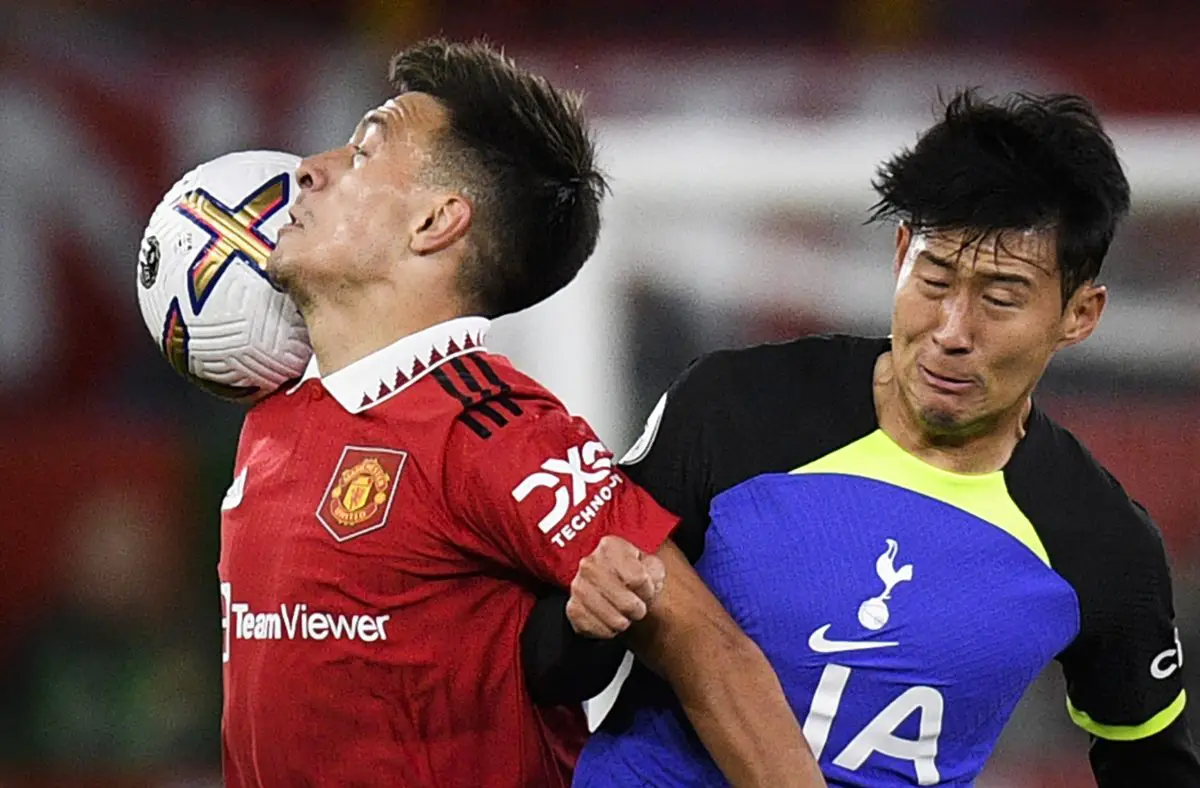 It was a shambolic outing and perhaps a message that 3-5-2 may not be the way to go forward. On the other hand, it just could have been down to the mentality of the players and individual mistakes – not the system.
Nevertheless, it's a wake-up call and perhaps we are still not at the level needed to truly challenge for the Premier League title. United haven't been all that themselves this season and if we managed to be bested in every sphere for nearly 80 minutes against them, then it's not a good sign.
More Tottenham News:
Our players did not look up to the task -apart from Hugo Lloris. We need to change our mentality and go into big games with far more self-confidence than this. You wouldn't want to be a Spurs player in the training ground with Conte tomorrow.