West Ham United express interest to sign Tottenham Hotspur transfer target Christian Eriksen
According to 90min.com (h/t The Express), West Ham United have registered their interest to sign Brentford star Christian Eriksen, who is a transfer target for Tottenham Hotspur. He has enjoyed a great time since returning to the Premier League back in January.
Eriksen had joined the Bees in the January transfer window on a short term contract that will expire this summer. He left Inter Milan on mutual consent following the cardiac arrest he suffered at Euro 2020. Thomas Frank's side offered him a chance to play once again, and he has been in fine form for them since then.
Seven clubs are currently battling it out with each other to get their hands on the Dane after this season. Tottenham and West Ham are two of the clubs, but they are also joined by Newcastle United, Aston Villa, Crystal Palace, Everton and Fulham. His future stance is currently unknown, but it will be interesting to see further updates on this matter in the coming months.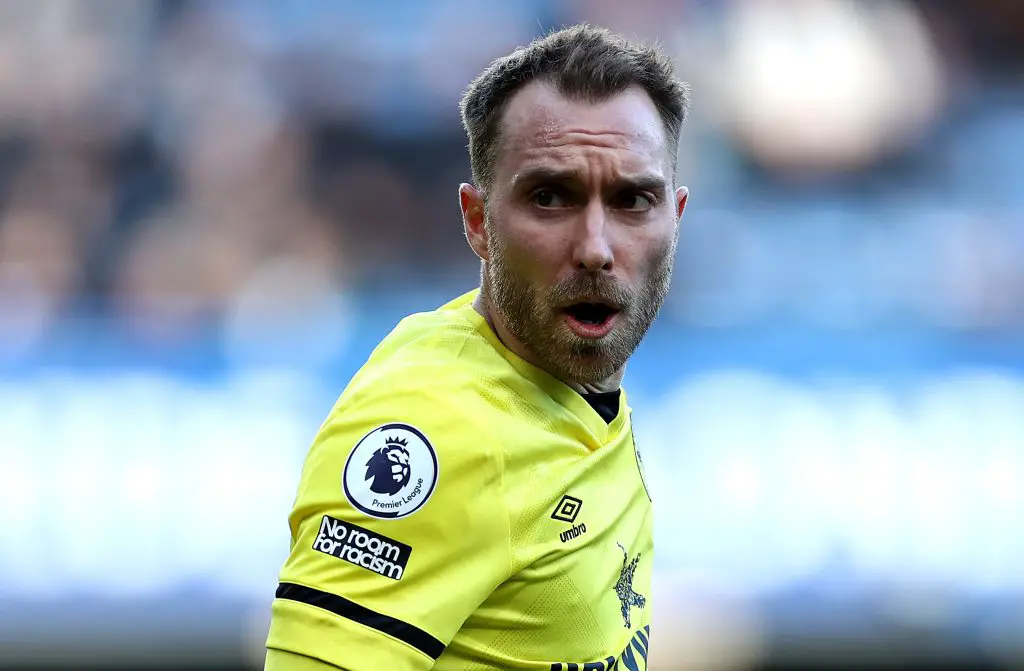 Spurs reunion awaits?
The 30-year-old has been impressive for club and country since returning to playing football after the unfortunate incident he suffered during the UEFA Euros last summer. It is good to see him playing to his best once again, and the increased demand for his services is not surprising at all, looking at his fine displays.
The former Inter man has featured in five Premier League games since then, scoring and assisting once each during that period. His most memorable performance has perhaps come against Chelsea in their 4-1 thrashing, where he added the goal to his tally.
More than his form, many were perhaps wondering if he can play at the highest level once again after his cardiac trouble. But he has now shown that he can. His quality, otherwise, was never in doubt since his days at Ajax.
Our interest in the PL ace is not surprising, considering our affiliation with the central midfielder. Not to mention, he has also made a connection with Antonio Conte during their time together in Serie A. However, doubts have been raised on whether Eriksen would join us due to the nature of his exit in 2020.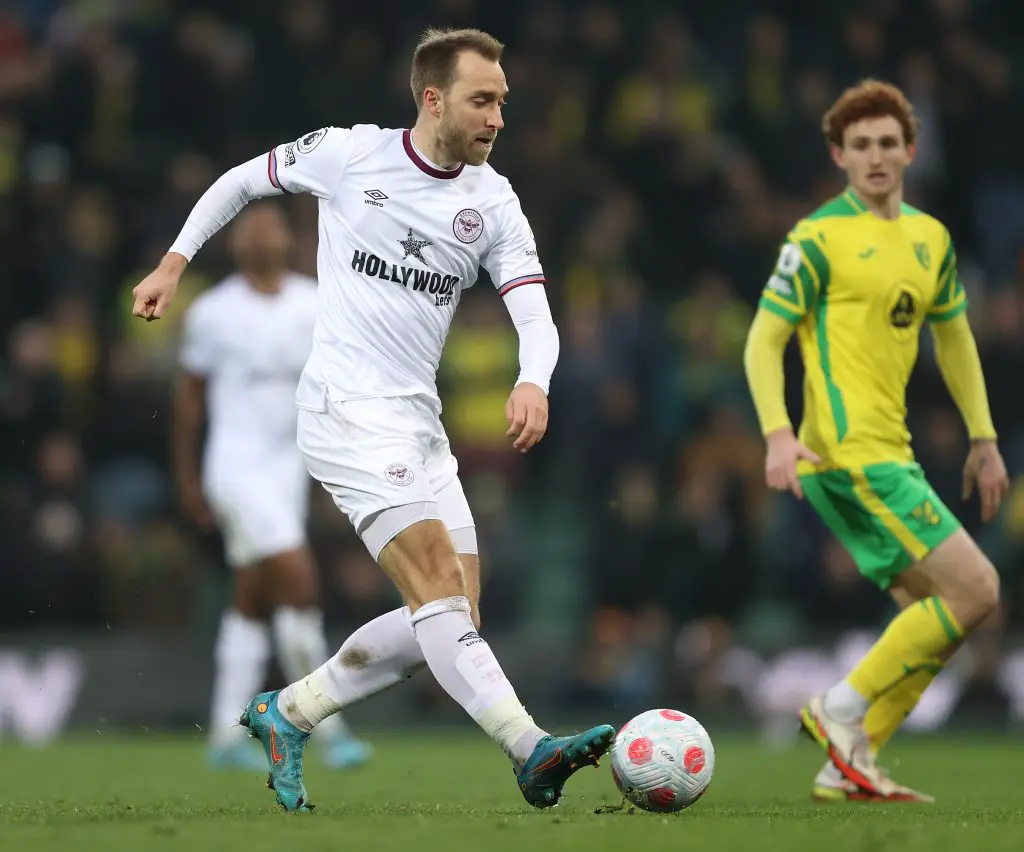 The Danish international did see his time in N17 end with a sour taste which could potentially influence his future decision. However, a reunion could be the perfect way to mend any broken relationships with the help of the new connection he has made with Conte.
But that's football. There are many instances of players rejoining their clubs after a failed move elsewhere. Iago Aspas and Mario Gotze are just two such examples and there is no reason why Eriksen can't succeed if he returns to Spurs- or if he wants to return to Spurs.
More Tottenham Hotspur News
However, with many other clubs also currently vying to get their hands on the Bees midfielder, it would be a difficult task for us to facilitate a move. Not to mention, we also need to be wary of Frank's team themselves, as they are keen on tying him down on a new deal and extending his stay at Brentford Community Stadium.
It remains to be seen how our pursuit of securing Eriksen's signature will develop in the coming months ahead of the summer transfer window. We hope to see our former superstar return to the club to make a last stand as we look to build something spectacular under Conte.