Ray Parlour and Gabby Agbonlahor have absolutely lost the plot with their Declan Rice comments on talkSPORT yesterday.
The 24-year-old West Ham United ace has been one of the very best players in the Premier League this season and in my opinion, he has firmly established himself as the best defensive midfielder in England's top flight.
READ ALSO: President absolutely lets rip at club's conduct after West Ham missed out on Terem Moffi signing
The thing is, the Hammers star has so many more strings to his bow than just sitting in and breaking up the opposition's play.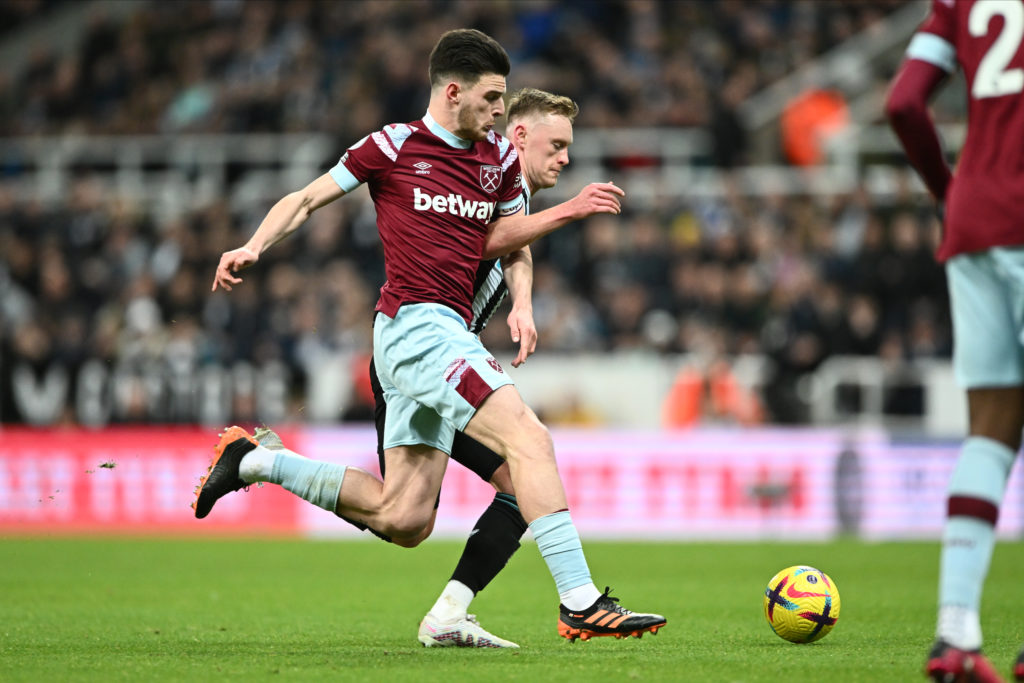 West Ham ace Rice is one of the most powerful, athletic and physically robust central midfielders in world football. He hardly misses a game and never puts in anything less than a 7/10 performance.
The thought of the England international leaving the London Stadium after spending a decade with us is an incredibly hard one to process. It has been claimed that West Ham will demand £120 million for the midfielder though, and that kind of cash will certainly soften the blow.
Whatever happens, Dec will go on to achieve huge things in the game. But the trophies won't make him a better player than he already is…
The duo were speaking on talkSPORT yesterday and both pundits said Manchester United ace Casemiro is a better player than Rice:
It's fine to have that opinion, but it was their reasoning for thinking it that truly boggled the mind.
Parlour and Agbonlahor both suggested that Casemiro, 30, is better than Rice because the West Ham ace needs to go to a bigger club and produce the goods week in, week out.
How does that even make sense?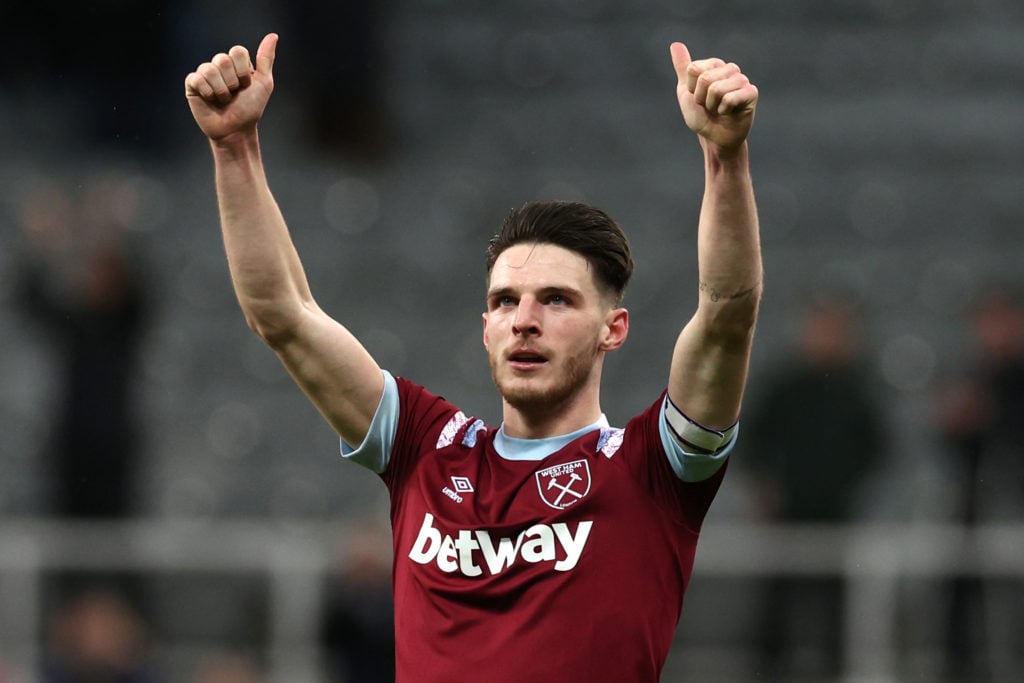 Surely it's a far greater achievement to be producing the levels that Declan has been doing in a far inferior team to the likes of Casemiro?
The West Ham star is a world-class midfielder, regardless of what team he plays for.
Im sure that these talkSPORT pundits say things for effect most of the time.
Ray Parlour and Gabby Agbonlahor have actually made themselves look silly with their comments on Declan Rice in my opinion.
READ ALSO:
Sensational £25m man is West Ham's best ever value for money signing in the PL era
talkSPORT's Jim White makes £100 million Manchester United bid claim about Declan Rice
'I can't reveal my source': Journo shares what he's been told about Declan Rice to Arsenal
Have something to tell us about this article?