The Official Football Merchandise Store

David Ornstein's huge new claim about Man City and West Ham star Declan Rice will give Arsenal serious deja vu.
Edu is doing it again is the simmering feeling emerging over at Arsenal as the battle with Man City for West Ham captain Declan Rice takes a new twist.
After months of speculation Arsenal submitted have submitted two bids for the Hammers skipper in the last week.
The first was miles short of West Ham's £100m plus valuation and was rejected out of hand by the Hammers board.
Reports have emerged since that Manchester City are now lurking with serious intent.
Fans of both West Ham and Arsenal were left incredulous when details of Edu's first bid to the Hammers were revealed.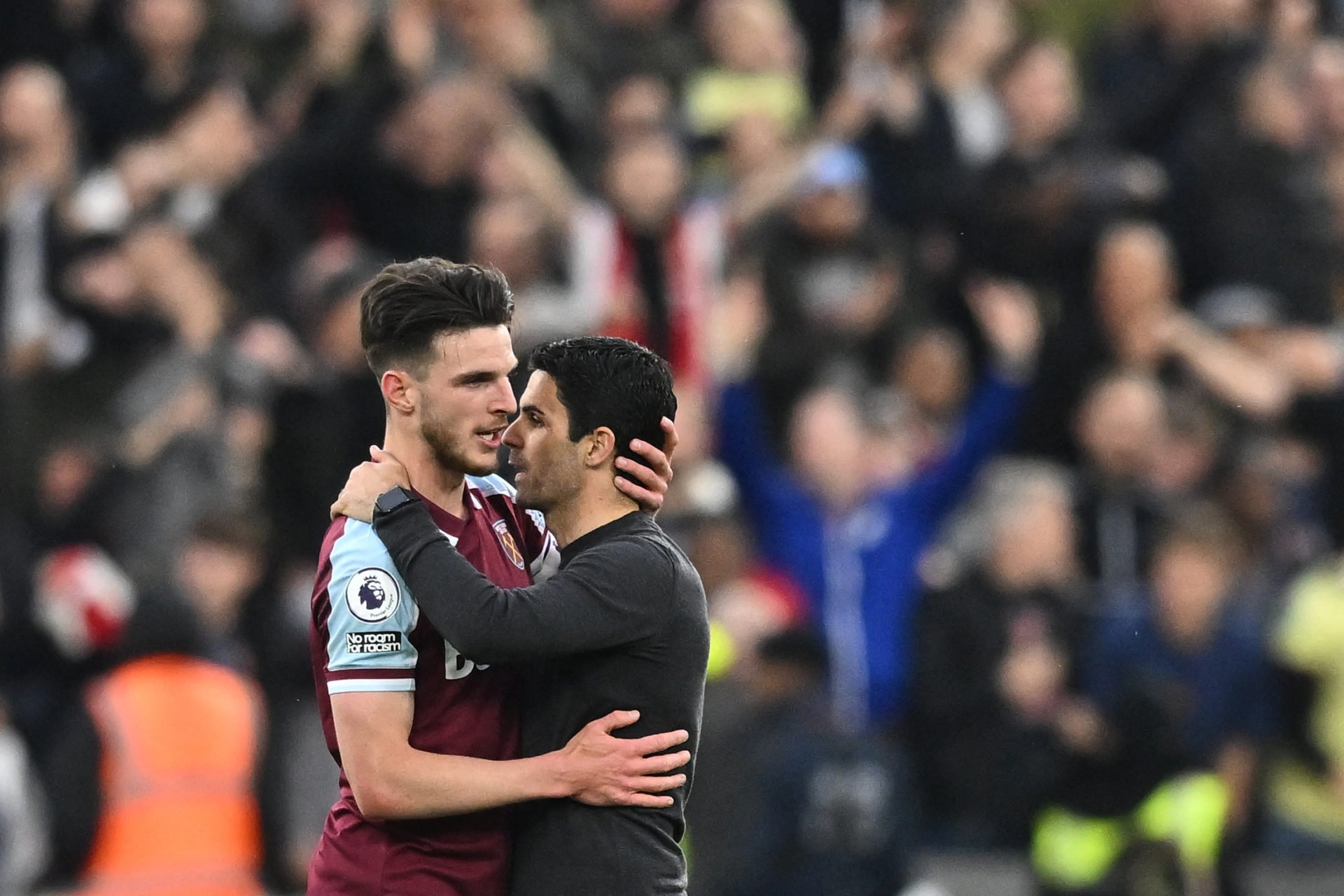 David Ornstein's huge new claim about Man City and West Ham star Declan Rice will give Arsenal serious deja vu
The second was not much better, only guaranteeing £75m to West Ham. Man City have thus far sat back, watched and kept their powder dry.
But speculation has been consistent that they will enter the race for Rice.
Arsenal fans were relieved when it emerged that Man City were signing Mateo Kovacic from Chelsea, believing that would rule them out of the bidding. 
Fabrizio Romano claimed Pep Guardiola was still pondering making a move for Rice regardless.
Last night West Ham and Arsenal saw why. It was announced that Manchester City star ilkay Gundogan has agreed a free transfer to Barcelona – thus leaving a huge hole to fill in Guardiola's midfield.
Now David Ornstein's huge new claim about Man City and West Ham star Rice will give Arsenal serious deja vu.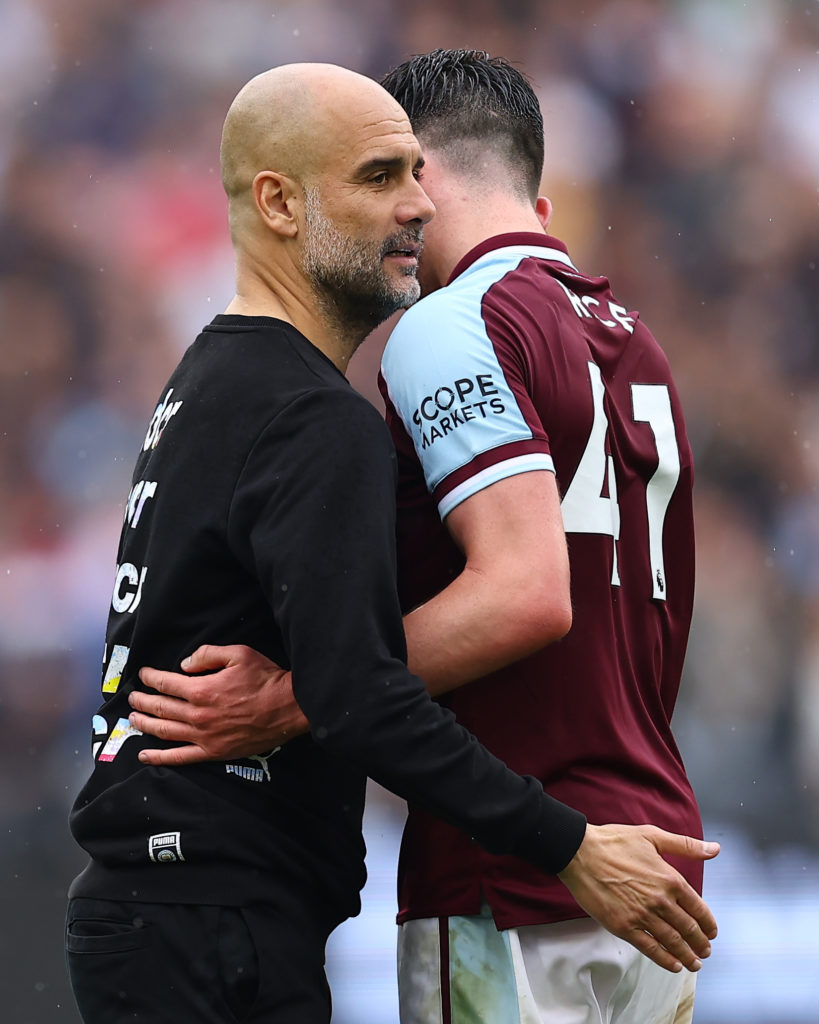 Dithering Arsenal leave the door open for Man City
Fans of both the Gunners and West Ham are growing frustrated by Arsenal's approach to negotiations – methodology that has cost the north Londoners signings in the recent past.
Reports have abound that Rice 'only wants' Arsenal. Where have Gunners fans heard that before? Mykhailo Mudryk ring any bells?
Edu's approach to the Mudryk transfer – which looked to be a one-horse race for so long – saw the Ukraine winger end up at rivals Chelsea instea.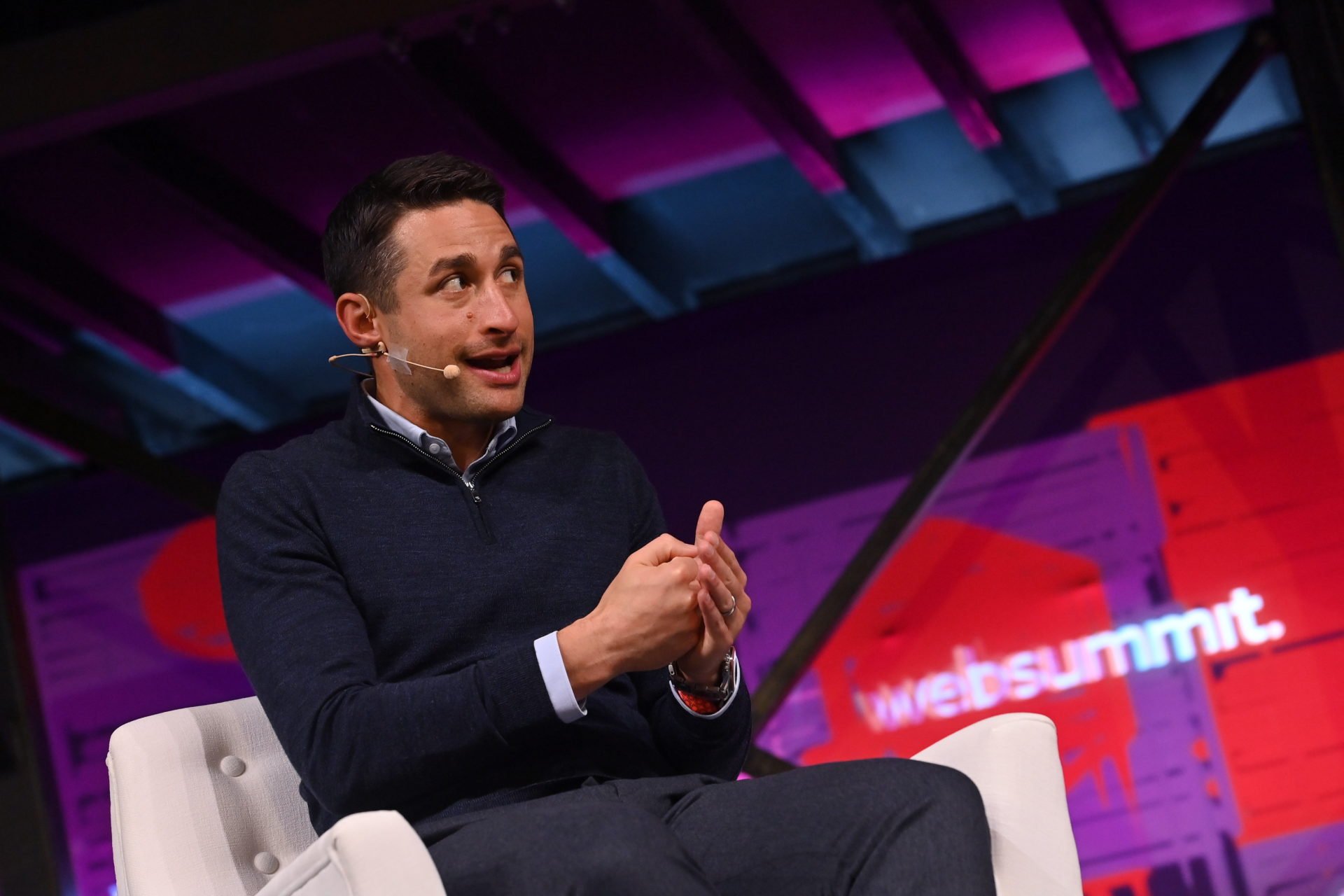 'Serious interest' as two top transfer ITKs make same claim
And if Ornstein's update is anything to go by, Arsenal are running the same risk with Rice. Because Man City are serious.
Writing in the Athletic this lunchtime, Ornstein claims Man City will submit a bid for Rice today.
"Manchester City expected to submit an offer to West Ham for Declan Rice today," Ornstein said.
"Man City have serious interest in recruiting the 24yo England midfielder and it is anticipated a formal bid will be lodged soon to rival Arsenal for the signing."
If you like to cross reference your transfer stories with multiple sources, they don't come much better than Gianluca Di Marzio.
And he too is reporting the same thing, stating Man City are strongly in for the West Ham talisman.
A bidding war is exactly what West Ham wanted.
A penny for the thoughts of Arsenal – who will surely be regretting their approach to negotiations for a signing they could have had wrapped up a week ago.
MORE WEST HAM NEWS
Related Topics
The Official Football Merchandise Store Liverpool Chelsea Manchester City Arsenal Tottenham Hotspur Manchester United Leicester City Newcastle United West Ham United Barcelona Real Madrid

Source link