Manchester City manager Pep Guardiola congratulates Harry Kane on Tottenham Hotspur milestone
Manchester City manager Pep Guardiola has congratulated Harry Kane on becoming Tottenham Hotspur's all-time leading goalscorer.
The England international achieved that feat when he scored in the 15th minute of the game against City on Sunday (5 February) courtesy of Rodri taking too much time on the ball. It was enough to hand Spurs a memorable win at N17.
Manager Antonio Conte wasn't on the touchline, but he would have been a happy man watching his team get all three points against the defending Premier League champions. Guardiola congratulated the 29-year-old after the match.
He even referenced the time when he labelled Tottenham Hotspur the 'Harry Kane team' when talking about Manchester City's competitors for the 2017-18 Premier League title in October 2017.
Kane sets Spurs record
Speaking after Tottenham's win this weekend, which was a huge blow to his team's title chances this term, Guardiola said (h/t Independent):
"I'm not going to say the Harry team otherwise Pochettino will be grumpy and upset with me and I don't want it. On behalf of Manchester City, I can say congratulations for this incredible milestone. He is an exceptional player."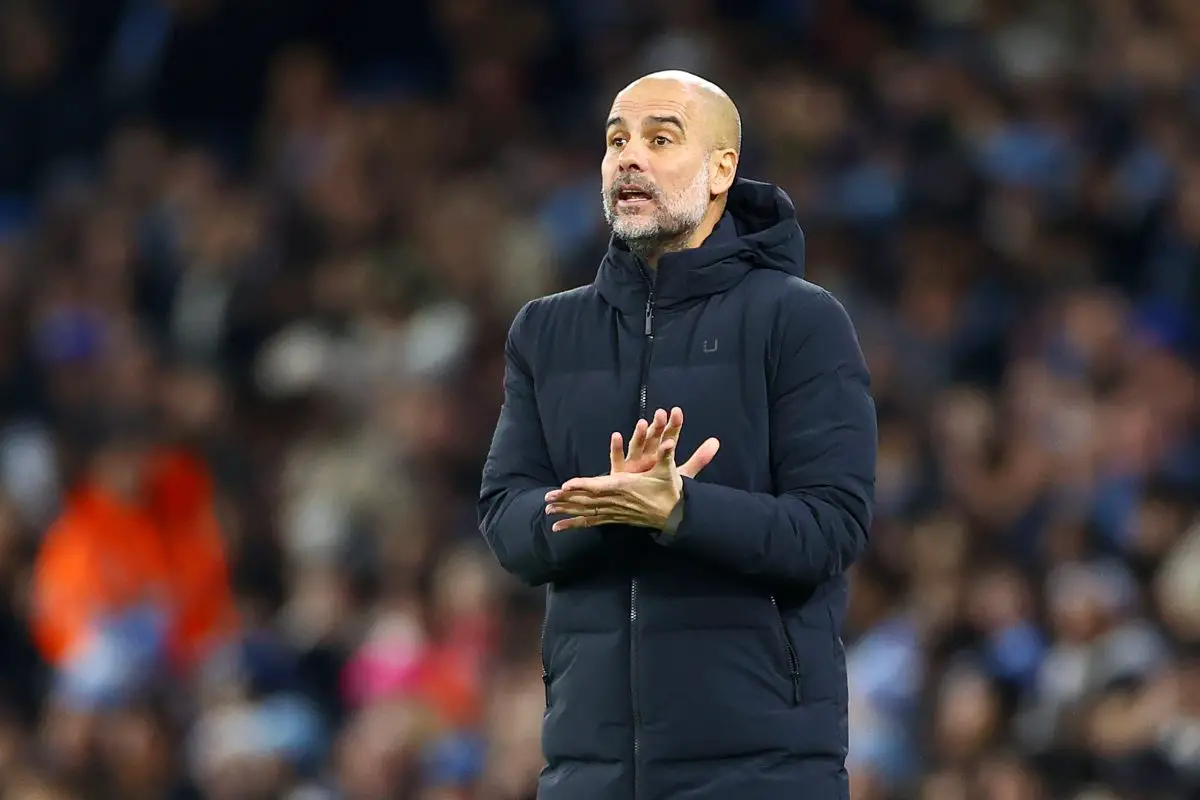 Harry Kane is the club's all-time leading goalscorer with 267 goals. This is a sentence we knew was in the making a couple of seasons ago itself.
He has been immensely consistent and is comfortably one of the best forwards of our generation. Guardiola's comments nearly five-and-a-half years ago were perhaps not meant as disrespect.
More Tottenham Hotspur News:
It was surely a huge compliment to the Englishman, but it is understandable if then-manager Mauricio Pochettino didn't like it. We are dependent on Kane to a huge extent but we are surely not a one-man team with players like Cristian Romero, Son Heung-min and Pierre-Emile Hojbjerg lifting their end of the couch in recent years.