The Official Football Merchandise Store

Mark Noble has spoken out on David Moyes and one word suggests he's had a big say in keeping him at West Ham.
Much has been made of Mark Noble's new role as sporting director at West Ham.
There have been question marks about how much actual influence he has in the Hammers boardroom.
Indeed there has even been talk West Ham are already eyeing the appointment of a qualified director of football.
When a large section of West Ham fans were calling for David Moyes to be sacked, many felt his close relationship with Noble kept him in the job.
Speculation has been rife over the Scot's future at the London Stadium for some time now.
At one point former Hammers skipper Noble was even touted as a possible replacement for Moyes.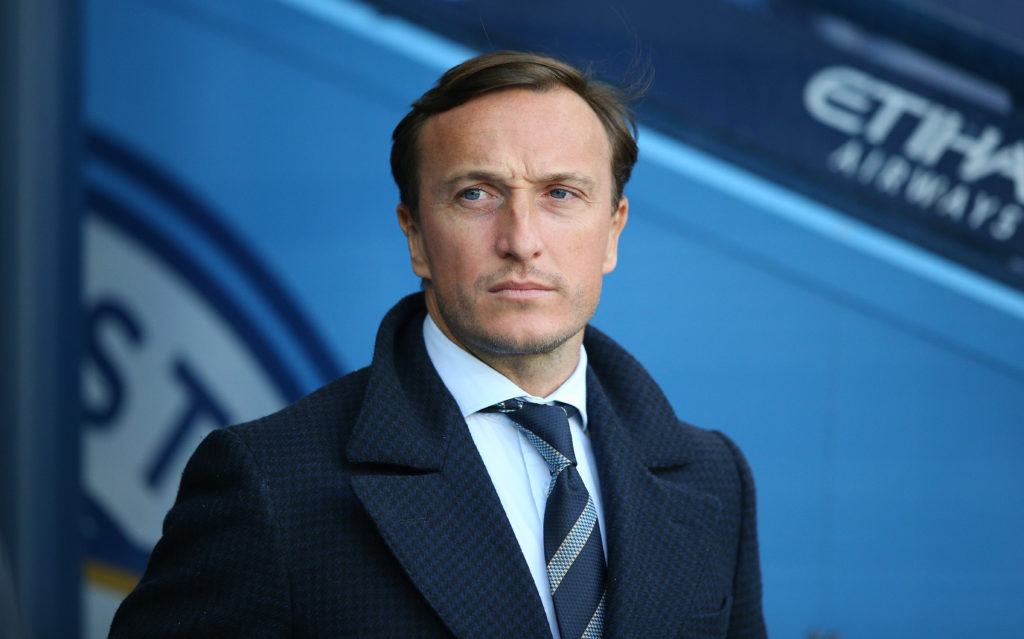 Noble influence behind the scenes questioned at both ends of the scale
Rumours even surfaced on social media just three weeks into the job that Noble had resigned suddenly from his new role.
The claims suggested Noble was unhappy at a lack of meaningful input on important matters such as transfers.
West Ham majority stakeholder David Sullivan told Hammers News the reports were 'rubbish'.
Noble himself then spoke out, insisting he does have a say on transfers and had already been assessing targets.
Any doubts over Noble's influence behind the scenes – and questions over whether he would want to manage West Ham himself – have been put to bed, though.
Mark Noble speaks out on David Moyes and one word suggests he's had a big say in keeping him at West Ham
Noble has spoken out on Moyes and one word suggests he's had a big say in keeping him at West Ham.
In a new interview with BBC Sport, Noble said nobody at the club has hidden from the fact it has been a poor season and Moyes was under pressure to keep his job.
But Noble's use of the word "we" proves he was very much involved in the decision to stick by his old boss.
"No-one has hidden from it," Noble said.
"The manager has been clear. The Premier League is a demanding league and for a long time we have been in a relegation battle.
"He knows the game as well as anyone. He knows the pressure he was under. Fourteen managers have been changed this year in the Premier League. It is madness.
Noble sounds like a man planning for the future at West Ham – and so does Moyes
"We stuck with David and it looks like he has got us out of trouble and we are in a European semi-final, which is fantastic. We can start looking forward now."
As for managing West Ham himself? It is simply not something Noble has any desire to do.
"I love giving the young lads pointers and telling them how they can improve but I don't want to stand on the side of the pitch and get sacked after six months," Noble added.
"Once you are sacked, there is probably no way back for you at a club and I feel I still have so much to offer this one, to keep improving it behind the scenes. Hopefully once I have the longevity, I can affect it a lot more from the position I am in than I would as a manager."
Noble sounds like he is very much planning for a long future at West Ham.
And so too does Moyes despite the continued noise around his position.
Speaking ahead of Brentford, Moyes laid out specific summer transfer plans ahead of next season.
MORE WEST HAM NEWS
Related Topics
Have something to tell us about this article?
The Official Football Merchandise Store Liverpool Chelsea Manchester City Arsenal Tottenham Hotspur Manchester United Leicester City Newcastle United West Ham United Barcelona Real Madrid

Source link