The Official Football Merchandise Store

Manchester United prepare cash plus Anthony Martial exchange deal to sign Tottenham Hotspur star Harry Kane
According to ESPN, Manchester United are contemplating offering cash plus Anthony Martial in an exchange deal to sign Tottenham Hotspur star Harry Kane ahead of this summer. They are looking to bolster their attacking options after this season in an attempt to get back to their old glory days.
Man United are keeping tabs on Kane at this moment as they are searching the market for a striker to add to their squad after this season. Tottenham currently values him for transfer fees of more than £100million, which is deemed a problem by the Red Devils. As such, they are looking to offer Martial to reduce the financial impact of a swap deal. They are also open to facilitating separate transfers if Daniel Levy prefers to go down that route.
Spurs had enquired about Martial in the past, but it is unknown whether they are willing to entertain this proposal. The Frenchman, however, has a preference to move to Serie A or Ligue 1 if he permanently departs Old Trafford in the summer transfer window. His intentions alone could derail this potential swap deal moving forward.
No thanks!
Ralf Rangnick's side can try all they want, but we should not part ways with the England captain regardless of their offers. Even if they come with a lucrative proposal, including Martial, we should not try to facilitate any transfer, especially when we are looking to build a project under Antonio Conte.
Conte has helped the 28-year-old to re-invigorate his form, which had fallen off at the beginning of this campaign. Not to mention, the boss even assisted the talisman to develop his understanding of the game. Despite his improvements in the playmaking aspects, the striker often dropped deep at times when there was no need for it last season.
Conte has enabled Kane to understand when to drop deep and when to push forward as a presence in the box so far. That has made the centre-forward a crucial cog in our attack, so losing him could be detrimental to our chances of attaining future success.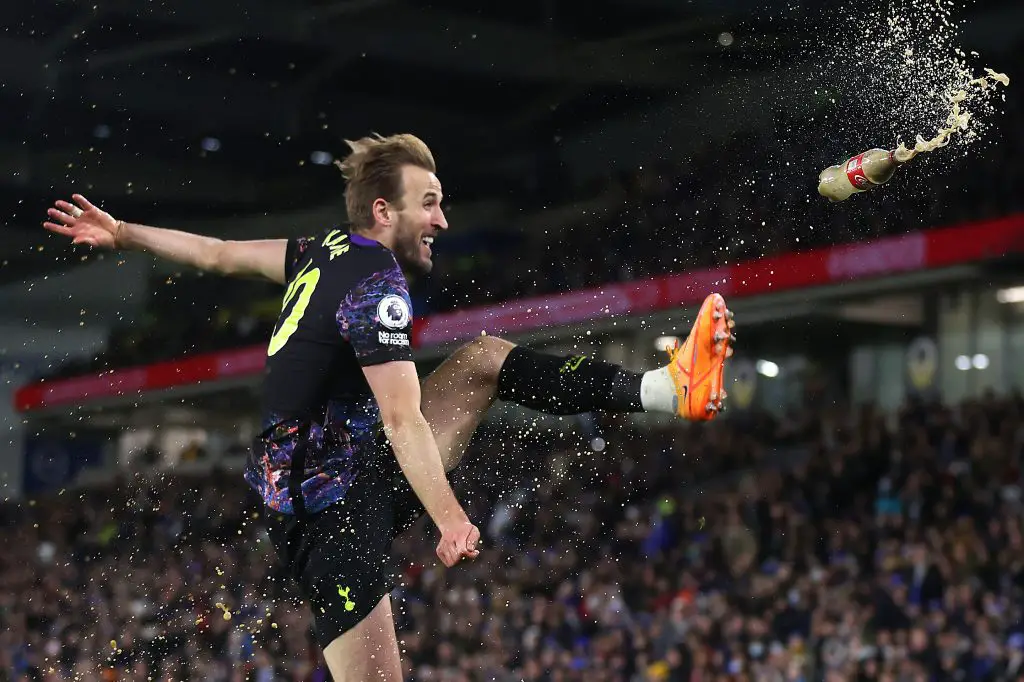 More Tottenham Hotspur News
There is a sentiment within the fanbase that the board are finally willing to dig deep in the transfer windows to uplift the quality of the squad. That was not the case in the past which saw us fall off from our best days under Mauricio Pochettino.
As such, we are confident that Fabio Paratici would plan things out in a way where sporting success is given the utmost priority. Hence, we remain hopeful that all the approaches from the Manchester club will be rejected as we look to put an end to the trophy drought.
Time will tell how this situation will turn out to be in the coming months ahead of the summer transfer window. Let's hope that Kane stays with us past this season as we may finally have a chance at achieving glory, looking at Conte's success at his previous clubs.
The Official Football Merchandise Store Liverpool Chelsea Manchester City Arsenal Tottenham Hotspur Manchester United Leicester City Newcastle United West Ham United Barcelona Real Madrid

Source link