The Official Football Merchandise Store

Deep concerns will be abundantly clear for West Ham and Spurs after the 'procession' friendly in Australia.
West Ham and bitter rivals Tottenham Hotspur played out a London derby Down Under on Tuesday.
And it was West Ham that came out on top 3-2 in an entertaining match.
Spurs fans got a first glimpse of their side under new boss Ange Postecoglou as the Hammers played their third match of pre-season.
That was clear to see in the first half with poor defensive co-ordination and marking costing Tottenham as West Ham took a 2-0 lead thanks for headed efforts from Danny Ings and Divin Mubama.
Tottenham Hotspur changed their entire XI at half-time and the fresh legs eventually showed as they levelled through quick-fire strikes from Giovani Lo Celso and Destiny Udogie.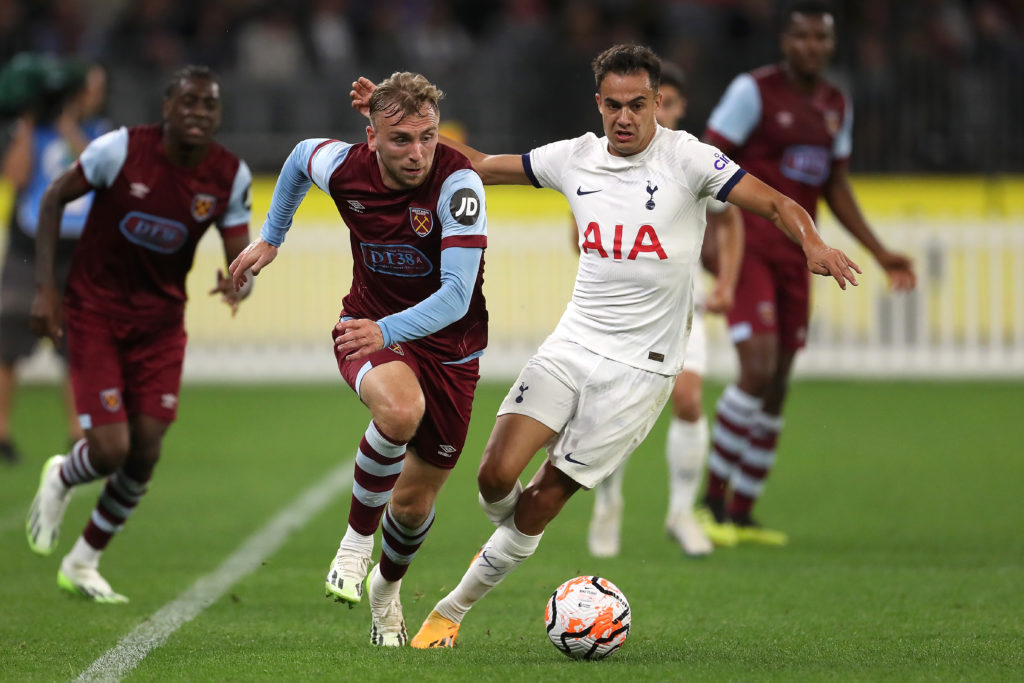 In truth, though, Tottenham could and should have been well in front on the balance of play by the time Gianluca Scamacca sprang the offside trap to score a lovely winner with around 15 minutes left.
Of course this was just a pre-season game so we can't read too much into the performances or result – especially given West Ham were without a number of international players including star man Lucas Paqueta.
But deep concerns were abundantly clear for West Ham and Spurs after the 'procession' friendly in Australia.
One of West Ham's biggest problems under David Moyes last season was their inability to keep possession. The Hammers had the second worst possession statistics in the entire Premier League last term.
Without Paqueta, Declan Rice and with no new arrivals as yet – it would have been foolish to expect that to change.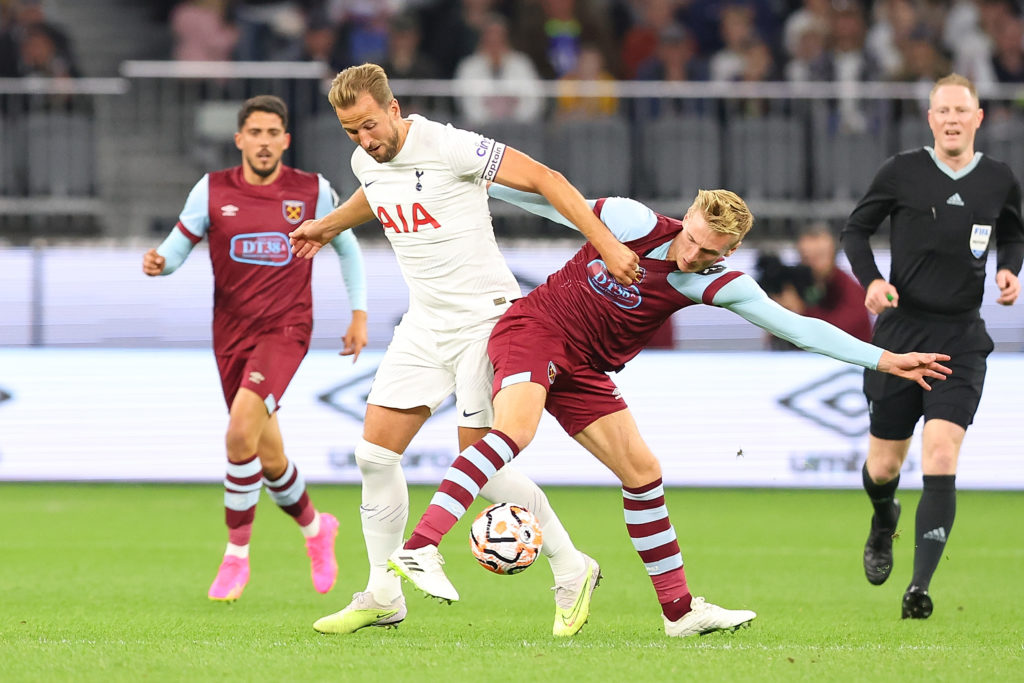 But West Ham's inability to keep hold of the ball for any length of time is THE biggest issue Moyes has to confront and solve this summer.
West Ham ended the game with just 28 per cent possession to Tottenham's 72 per cent.
The major positive for West Ham is that defensively, they continue to look like one of the best drilled and organised sides around.
Tottenham had 30 shots in the game to West Ham's five with an XG of 2.5 vs 0.9.
Spurs had 13 corners to West Ham's three and Postecoglou's side completed just under 600 passes in the game – more than double that of the Hammers.
The Australian commentators described the match as a Tottenham 'procession' despite West Ham emerging victorious.
It is difficult to argue with that assessment in all honesty within the obvious context that it is of course just a friendly where minutes in the legs is really the main concern.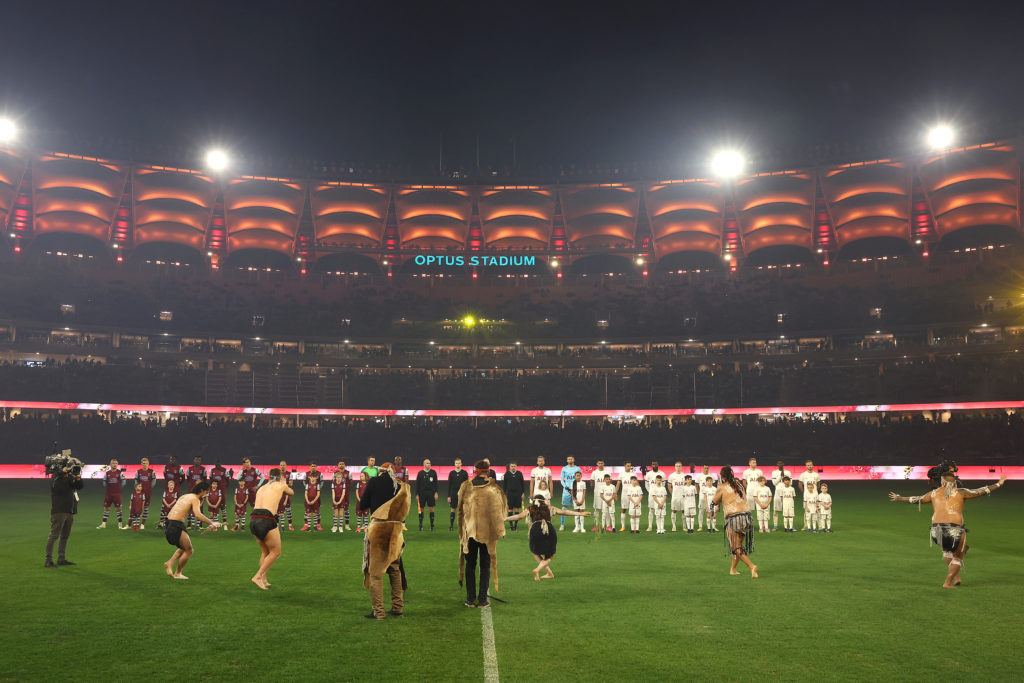 While Postecoglou will have been happy with the way Spurs played and kept possession, he too will have early deep concerns around goalscoring.
This was a strong Spurs squad and line-ups. But their profligacy will – and should – be giving Postecoglou and Daniel Levy sleepless nights.
Especially as the spectre of their main source of goals – a certain Harry Kane – leaving the club still looms large.
Kane played the first half of this clash bit barely had a sniff.
West Ham's all too familiar contentment to sit in, defend and play on the break worked for this game as it has more often than not for Moyes since his return to the club in 2020.
But anyone who watched this match would come away feeling there is more future in the Postecoglou approach.
Much will, of course, depend on how the rest of the transfer window pans out for both clubs.
The priorities are clear. For West Ham beating Tottenham is always enjoyable. But the game showed that Moyes simply must bring in players who can keep the ball and improve this team in possession.
For Spurs, scoring goals to go with all the possession and improving on defending from crosses and set-plays are Postecoglou's biggest problems.
READ ALSO
Related Topics
The Official Football Merchandise Store Liverpool Chelsea Manchester City Arsenal Tottenham Hotspur Manchester United Leicester City Newcastle United West Ham United Barcelona Real Madrid

Source link