Cristian Romero tells Tottenham Hotspur to follow Argentina example to end trophy drought
Argentina international and Tottenham Hotspur centre-back Cristian Romero has reached a new level of fame and success in the past year and a half.
After winning the Copa America in 2021, he is now a FIFA World Cup winner, having won the trophy in Qatar. He played important roles in both of these tournaments.
For a player who has won two of the most prestigious major international trophies for his country by the age of 24, he would be itching to do the same at the club level. Spurs, however, are without a trophy since 2008.
It is a great tragedy that the club, despite the brilliant time under manager Mauricio Pochettino, has failed to win anything for 14 and a half years now. One of the world's very best footballers, Harry Kane, is without a club trophy at the age of 29.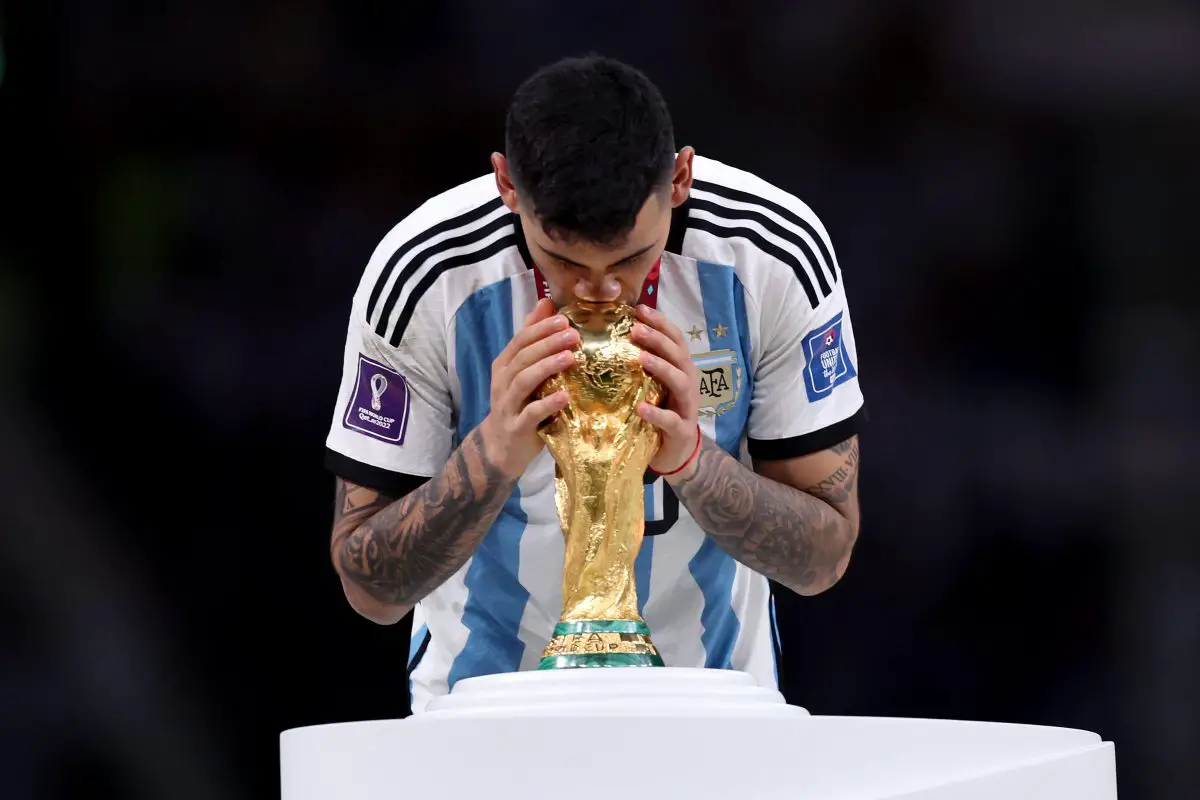 Something has to change and fast. We have spent well and assembled quality teams over the past several seasons but to no avail. Romero has asked the club to turn to the Argentina national team for inspiration.
While there aren't remotely as many chances for national teams to win trophies as clubs, Argentina went without a trophy for 28 years recently. Their Copa America triumph was their first major trophy since their 1993 win in the same competition.
Romero said in an interview with Premier League Productions (h/t Football.London):
"It would be the best thing [to win a trophy at Spurs]. It would be similar with Argentina, we went 25 years without a trophy, and in order to achieve things you've got to have faith and give your all, fostering a group and an atmosphere who all follow the coach," explained the centre-back."
"That's why I think everyone involved are important, it's not just the players, it's everyone who works at the club, from the president to the kitman. I think that the club has what it takes to do this."
"There are dedicated people working at board level, we've got the players and there are people who work alongside us and do a great job. It all comes down to us doing things as one, then success will follow."
Argentina have Lionel Messi, to be fair, Romero… but nevertheless, we have Kane, Son Heung-min, Romero, Hugo Lloris and other world-class players who deserve to be in title-winning teams.
The pieces are there. Lloris has captained France to two FIFA World Cup finals while manager Antonio Conte has been a serial winner at the domestic level. Maybe a bit of luck is involved too in such things.
More Tottenham Hotspur News:
Once the first trophy comes, others could follow with relative ease. We just need to stick together, trust in Conte, stay fit, and hope for the best come the season's end. We are still active in three season-long competitions right now.