The Official Football Merchandise Store

Carlton Cole has criticised Declan Rice for his comments since joining Arsenal and says he is not a West Ham legend but a cult hero.
Before this summer there was never any great rivalry between West Ham and Arsenal.
But that has all changed since Declan Rice's £105m move from east to north London.
Many Hammers fans were disappointed Rice chose to push for a move to Arsenal upon leaving the club having declared he wanted to compete for the top trophies in the game.
West Ham fans feel Arsenal have done little to prove they can be that club in the fiercely competitive Premier League. And Rice's decision also came despite interest from Man City – who are as close as it gets to a sure thing for a player wanting to win silverware.
What has really rankled with many West Ham fans, though, has been Rice's comments since joining the Gunners.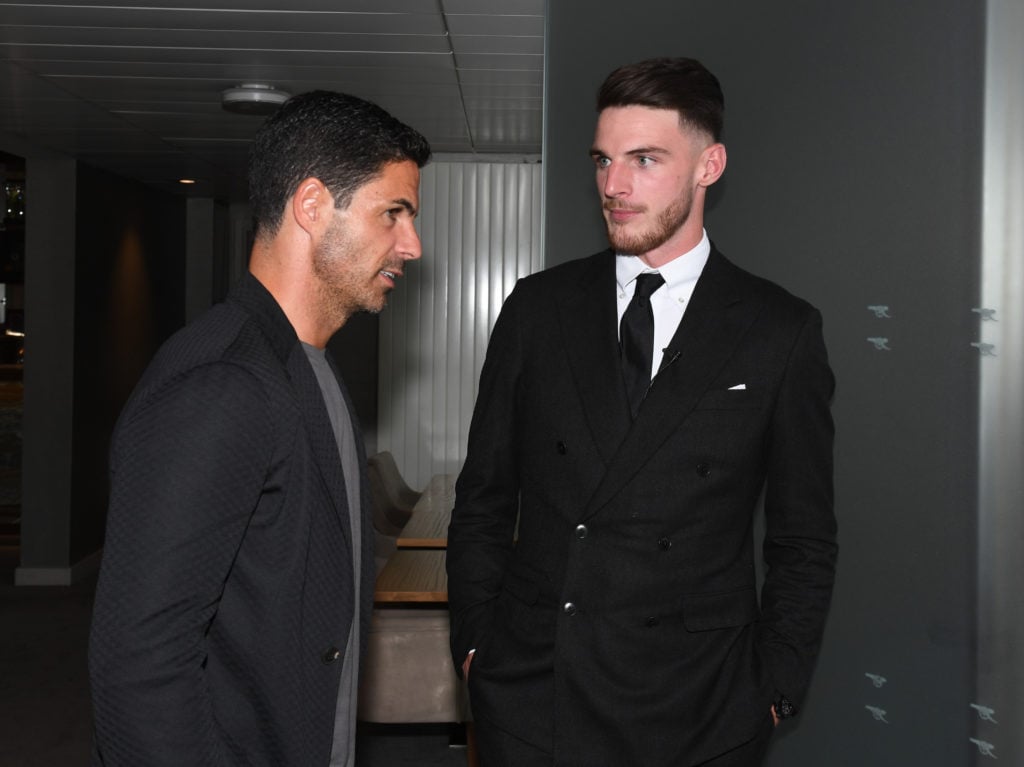 Rice move has ignited a rivalry
The latest example came after Rice scored his first goal for Arsenal in the win over Man United before the international break, when he said "the old me would have passed there".
Some West Ham supporters feel he inferred the club who gave him his big break were somehow holding him back.
Whether intentional or not, he has also painted David Moyes as something of a football dinosaur.
The midfielder delivered a damning indictment of Moyes with a brutally honest assessment of his switch from Arsenal to West Ham after walking through the door at the Emirates.
He has raved about how much better the training and football is and says the Arsenal way under his new boss Mikel Arteta is another world to the West Ham way under Moyes. Rice said he 'already sees football in a completely different way' just a week into his time at Arsenal.
Whether by design or not, Rice did look to repair some of the damage his words have done during the international break.
In an interview he insisted leaving West Ham for Arsenal was the hardest decision of his career. And he revealed he had messaged Moyes wishing him luck at the start of the season.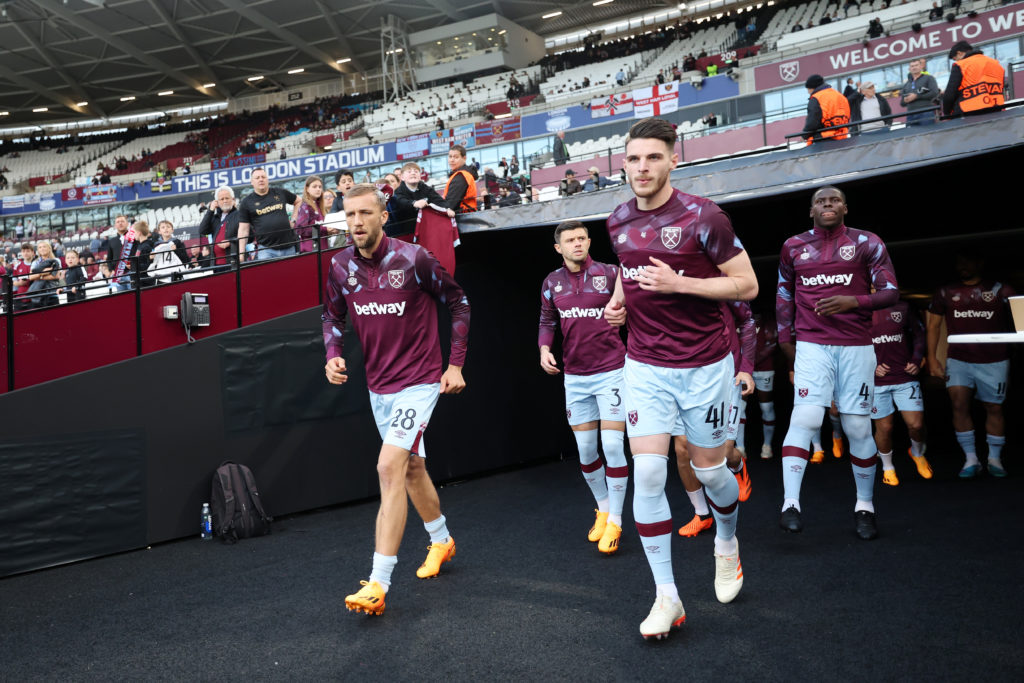 There has been much debate about whether Rice should be considered a West Ham legend.
He did leave the club having won a trophy as captain. A rare achievement given the club's last major silverware came 43 years before.
Now a West Ham fan favourite has had his say on the matter.
Carlton Cole has criticised Rice for his comments since joining Arsenal and says he is not a West Ham legend but a cult hero.
Cole was speaking on the Happy Hour podcast, hosted by West Ham fan and YouTuber JaackMate. The pod episode was recorded last month and Cole spoke glowingly about Rice as a player and person.
But he insists other players in the West Ham setup such as sacrificial lamb Tomas Soucek deserve just as much credit as Arsenal's new favourite.
And he said Rice must accept that his decision to join a London rival – and his comments since – have tarnished his reputation among some fans.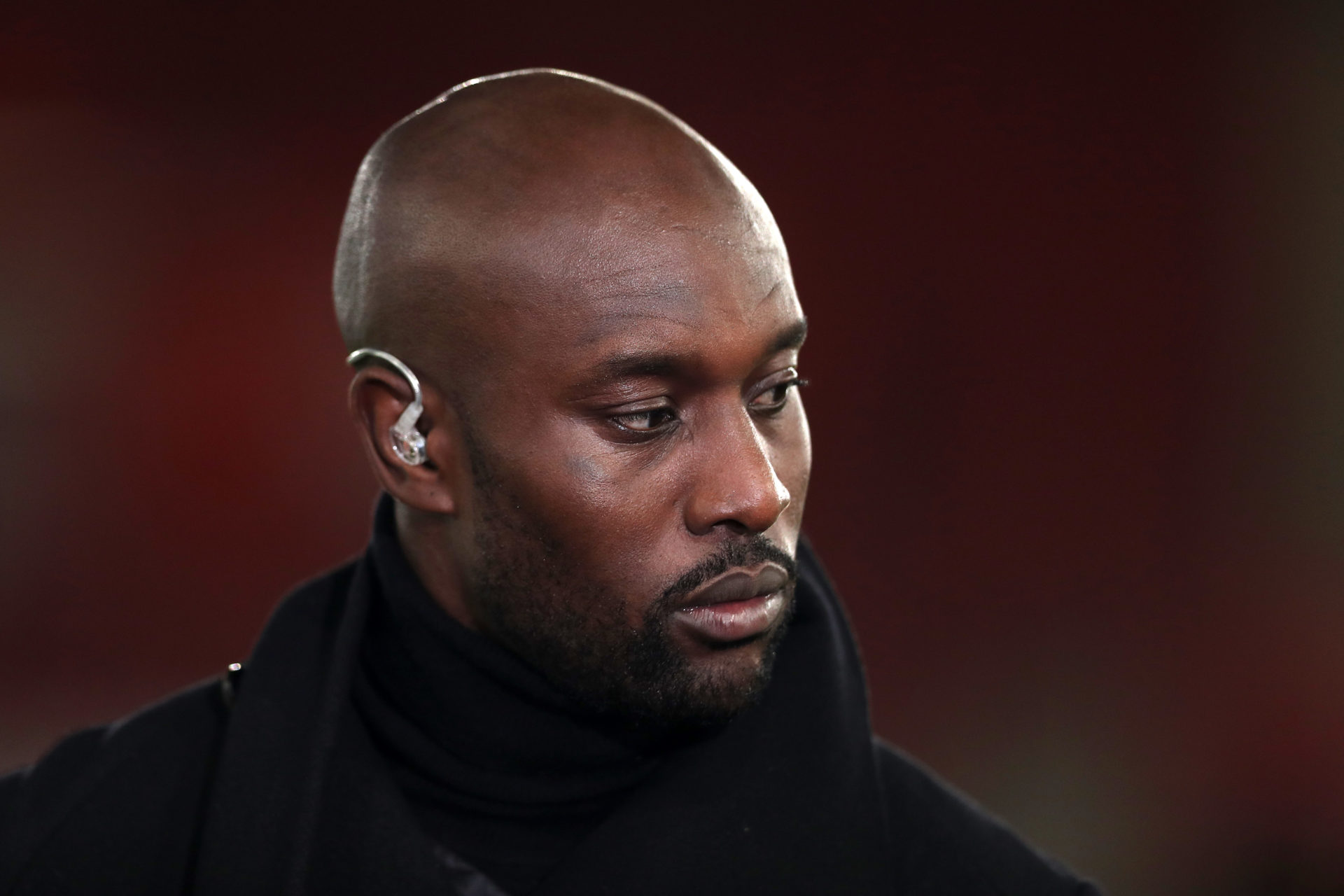 'Soucek took a lot of flak last season and Declan was the golden child'
"It's debatable (whether Rice is a West Ham legend), what is legend status?" Cole said.
"He's a captain for West Ham that's won a trophy. That's in the history books and you can't take that away from him.
"Now if you want to talk about legendary status, what are you going to put him in the same category as Billy Bonds, (Sir) Trevor Brooking, Bobby Moore? You can't can you. It's a trophy but I think it puts him in cult hero status.
"Of course (it dampened fans' adoration of Rice that he went to Arsenal)! Listen I love Dec – and he had to do what's right for him and his family first and foremost so if that's what he felt comfortable doing then who are we to say anything, that's what he wanted to do.
"He did do a lot for the club at a time when we needed someone to stand up and he done that. And so did a lot of other players by the way. There were a lot of players that don't get the respect that Decs gets (for last season). Dec was a great player, brought in £105m for us but there are other players as well, never forget that. Players that did help him as well be who he is.
"Soucek goes underrated. He took a lot of flak last season and Declan was the golden child. But Soucek had to sit (to accommodate Rice) which wasn't actually his game…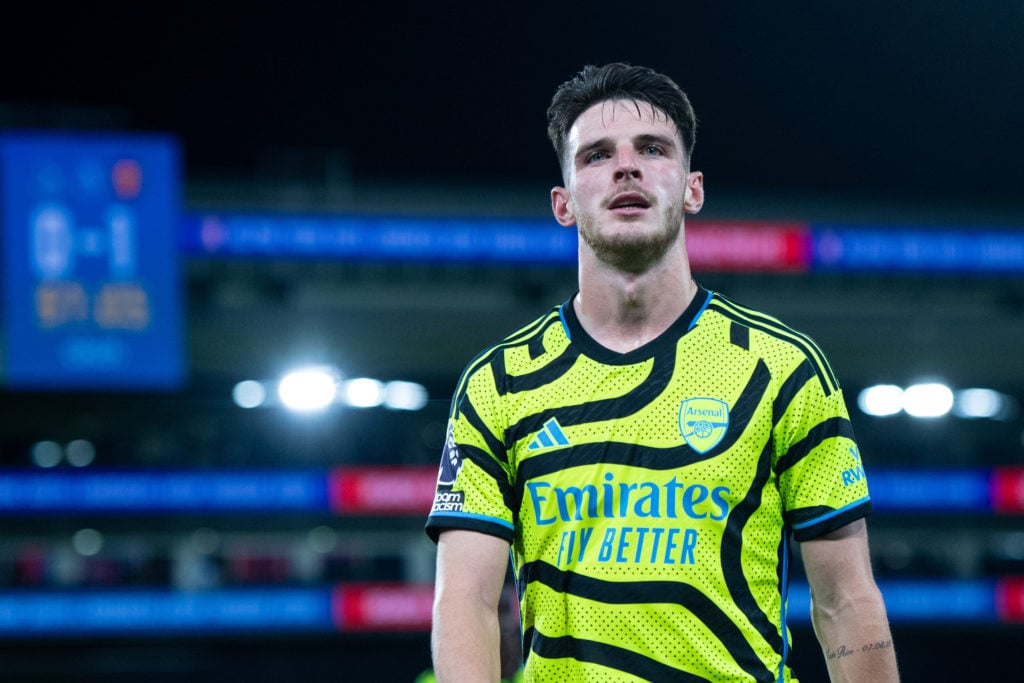 'You don't help yourself…'
"Declan Rice is always going to be a popular figure… but you don't help yourself when you go over there (to Arsenal) and the first thing he says to the media is like 'Boy I didn't know football until I came here'.
"That doesn't sound too good Decs! Media training yea? It sounds a bit like me when I first came to the club and said I wanted to 'use it as a stepping stone to get back into the top four'. That went down like a f—–g s–t sandwich… I can't believe I said that. I'm still at the club nearly 18 years later!"
Cole has contextualised Rice's departure and the debate surrounding it perfectly here.
And it's interesting to see him speak out on the Soucek issue.
It was an elephant in the room Hammers News spoke out about just two months into the 2021/22 campaign as it became clear Moyes had pandered to Rice and changed the midfield dynamic.
A decision Moyes later admitted had impacted Soucek and had not worked.
You can check out the Happy Hour Podcast YouTube channel here.
READ ALSO
Related Topics
MORE WEST HAM STORIES
The Official Football Merchandise Store Liverpool Chelsea Manchester City Arsenal Tottenham Hotspur Manchester United Leicester City Newcastle United West Ham United Barcelona Real Madrid

Source link